Medical Professional Legal Consultant
Take your medical skills and expertise to a new level as a legal advisor
Flexible 100% online class
24/7 course accessibility
Complete in just 7 weeks
More Information
Grow your career in legal
This exciting online program prepares medical professionals for careers in the legal field as Medical Professional Legal Consultants (MPLCs). Build on your medical education and clinical experience with advanced skills to advise law firms, insurance companies and governmental agencies regarding medical-related issues and to appear in court as expert witness.
Any medical professional interested in entering the legal field can benefit from the education provided by our Medical Professional Legal Consultant Course. The course is also open to anyone interested in the field of forensic testimony and medical-legal issues. This program is designed for physician assistants (PAs), pharmacists, optometrists, dentists, chiropractors, paramedics and other medical professionals.
This activity has been reviewed by the AAPA Review Panel and is compliant with AAPA CME Criteria. This activity is designated for 45 AAPA Category 1 CME credits.  The approval for CME-209881 is valid from 10/6/23 to 8/9/2024.  PAs should only claim credit commensurate with the extent of their participation.
DISCLAIMER: CLS by BARBRI, is not affiliated with, nor do we endorse, any entity producing, marketing, reselling, or distributing healthcare goods or services consumed by or used on patients.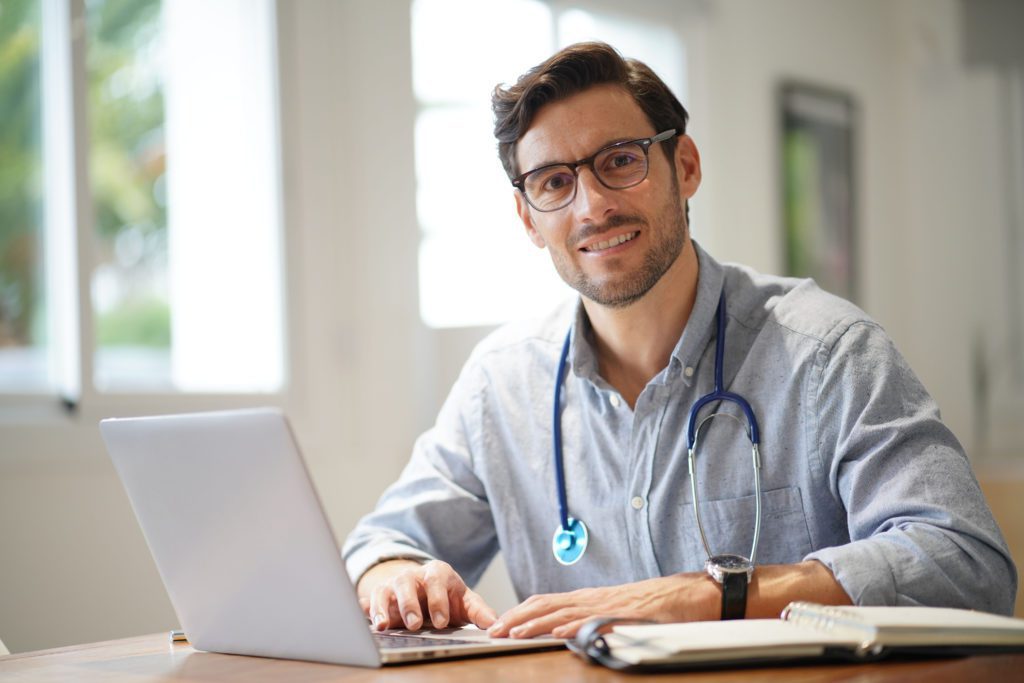 View our recorded webinar
Learn about the coursework, learning outcomes and answers to frequently asked questions
Medical Professional Legal Consultant Training Course Webinar — This session was recorded on January 26, 2022.
Flexible, affordable and effective legal training
100% online education
For over 40 years, CLS has provided students with quality legal education catered to busy lifestyles. The Medical Professional Legal Consultant Training Course is offered 100% online, so you can complete your coursework on your terms, while still benefiting from regular instructor and peer interaction.
90% of past students agree that CLS by BARBRI courses are more affordable than other programs.
This course is offered in a convenient online format that can be accessed from any computer with internet access. Online sessions are offered every 8 weeks throughout the year.
Review the material as many times as necessary for full retention of the information.
Student benefits from direct interaction with the instructor and other students by way of email and a discussion board.
Student has 7 weeks to complete the online course.
Students upload assignments to the course for instructor review.
Once registered, your password and access information will be sent in time for the start of class.
Order books online.
This activity has been reviewed by the AAPA Review Panel and is compliant with AAPA CME Criteria. This activity is designated for 45 AAPA Category 1 CME credits.  he approval for CME-209881 is valid from 10/6/23 to 8/9/24. PAs should only claim credit commensurate with the extent of their participation.
Review the Online Medical Professional Legal Consultant Training Course syllabus to learn more.
Highly Recommended Legal Resource:
WESTLAW legal research access. Please call 1-800-522-7737 for more information. Order Online.
About University of Wisconsin Milwaukee at Washington County and Waukesha
UW-Milwaukee College of General Studies Continuing and Professional Education serves professionals seeking to advance in their careers. Every year, hundreds of students gain new skills through our programs to leverage their resumes and broaden the scope of their careers. In our 20 years of experience, we've provided best-in-class knowledge and respected professional certificates. As a leader in professional education, Continuing Education is proud to offer many courses, taught by experienced and working professionals, in partnership with CLS by BARBRI.
Build on your potential
Learning outcomes
As a skilled medical professional, you have the knowledge and expertise to assess whether the appropriate standard of medical care has been delivered. Take the next step to learn legal concepts related to the healthcare industry and the role a legal consultant might play in litigation areas such as medical malpractice, toxic torts, product liability, personal injury, wrongful death, criminal law and workers' compensation.
Career outlook
The innovative Medical Professional Legal Consultant profession utilizes the existing medical education and clinical experience of medical professionals and hones their valuable skills for the legal field. A career as a Medical Professional Legal Consultant is your opportunity to work in a variety of industries and increase your earning potential. Learn more.
Frequently asked questions
Do I need a High School Diploma or GED to take CLS courses?
CLS courses are designed for adult students and are taught on a college level. Minimum requirements to take any of our courses are a high school diploma or GED, and to be 18 years of age prior to enrollment.
Can I get financial aid?
Traditional financial aid (Pell grants, Stafford Loans, etc.) usually do not apply to these courses due to their continuing education status. Please view our Payment Options information to explore possible options.
Request more information
Are you interested in learning more about the Medical Professional Legal Consultant Training Course? Complete this contact form to receive emails and text messages from CLS. You'll also be able to set up a personalized consultation with one of our Enrollment Counselors who can answer all your question and recommend the best course for you.
You'll receive updates on:
How CLS courses work
Medical professional legal career growth and outlook
Course pricing, payment options and promotions
Exclusive webinars, events and more!
I had a great experience with CLS. Well-organized content, accessible instructors, engaging coursework. Overall a great experience.

— Adam S.
CLS allowed me to get my certificate from the comfort of my own home and I loved that I could choose which main university the certificate would be coming from as well. Thank you for the positive experience!

— Anna I.
I was very impressed with the course content, knowledge and availability of the professor and pace of the course. Definitely recommend CLS!

— Jodi B.
The feedback from the online instructors and the CLS administrative staff was excellent! This was one of the most important factors for me since it is an online program. The online element of the CLS program is convenient, efficient and, to an certain extent, personalized to fit anyone's particular needs.

— Josh M.
I enjoyed the CLS program because it was flexible, practical, and educational. All objectives were clearly laid out each week and I learned so much from all the reading and assignments. You work hard for your grades and it definitely pays off.

— Melanie R.
The online courses are great and convenient. They are perfect for someone working part or full-time.

— Brian H.
Watch our recently informational webinar video recording
What you'll learn:
How the online course works
Instructor and peer/student interactions
Career growth and earning potential
Our accredited college and university partners
Course pricing and payment options
Required materials and textbooks