Advanced Paralegal Certificate Course
Starting at:
$3,300 or
$550 per topic
These advanced topics build upon the introductory Paralegal Certificate Course©
Flexible, 100% online course with 24/7 accessibility
Each topic is offered in a 7-week online session
Take one, two or three topics at a time
Complete six topics within one year to receive certificate
More Information
Learn all about the Advanced Paralegal Certificate Course in our most recent informational webinar
About the Advanced Paralegal Certificate Course
Power your paralegal career
These advanced topics build upon the nationally acclaimed Paralegal Certificate Course© offered by over 150 colleges and universities nationwide. These classes are available to students who wish to extensively build upon their knowledge of law and paralegal studies with classes in specialized facets of contemporary law. Your study and concentration on substantively specific materials will enable you to gain a strong competitive edge over other paralegals. The additional paralegal training you get in our Advanced Paralegal Certificate Course will power your marketability and earning potential.
Students who successfully complete at least six advanced topics will be awarded a Certificate of Completion.
Completing both the Core Requirements and the Advanced Requirements of the Paralegal Certificate Program provides comprehensive training and skills that should enable graduates to quickly become contributors in the growing paralegal profession.
California paralegals may need to complete Advanced Paralegal coursework to meet the requirements of California Business and Professional Code §6450. More information.
Current and former students who have completed at least 60% of the course will gain exclusive access to the CLS by BARBRI Career Center, connecting employers to qualified paralegals across all disciplines and career stages.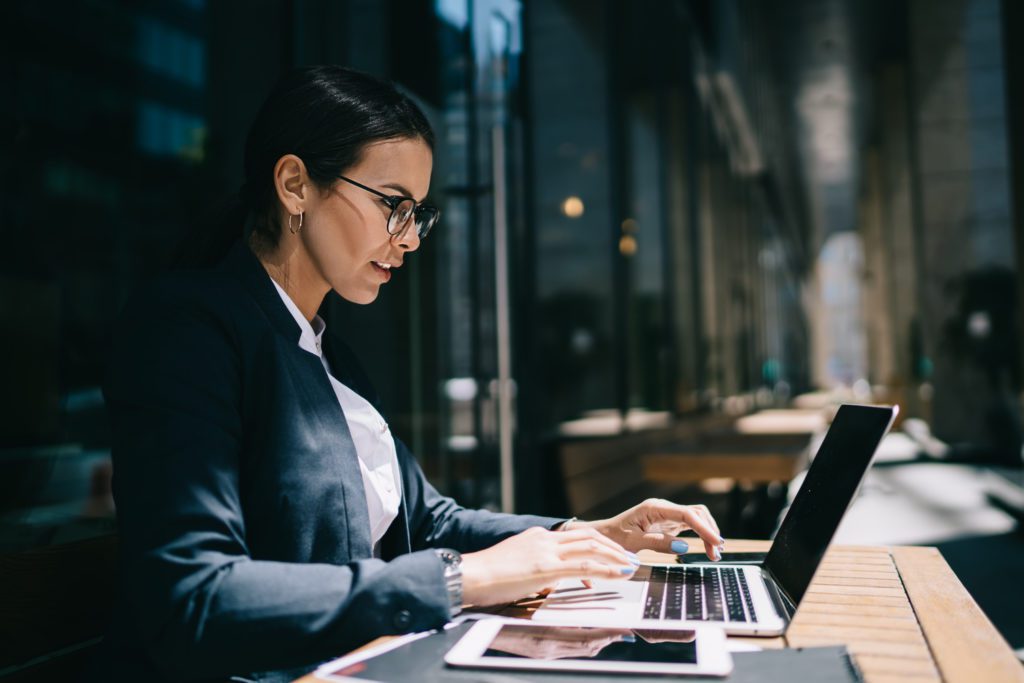 View our recorded webinar
Learn about the coursework, learning outcomes and answers to frequently asked questions
Advanced Paralegal Certificate Course Webinar—This session was recorded on September 20, 2023. Our courses are open enrollment and start every 8 weeks.
Advanced topics available
Advanced Legal Research
Alternative Dispute Resolution (Mediation)
Bankruptcy Law
Business Law
Constitutional Law
Criminal Law
Criminal Procedure
eDiscovery
Education Law
Estate Planning
Family Law
Immigration Law
Intellectual Property
Real Property Law
Victim Advocacy
Water Law
Class format
Your flexible and effective legal education
For over 40 years, CLS has provided students with quality legal education catered to working professionals.
The Advanced Paralegal Certificate Course and individual topics provide the fundamental skills you will need to not only succeed, but soar, in today's world of paralegal professionals.
95% of students found CLS to be more flexible than other paralegal programs according to a 2022 survey.
Our asynchronous, online format allows busy students to learn anytime, anywhere. The easy to use, interactive platform offers 24/7 course access with video and printed tutorials available
Discussion forums and built-in email tool enables easy communication with your instructor and peers. Review the material as many times as necessary for full retention of the information.
Complete individual topics to earn digital badges, or required to six Advanced Paralegal Course topics to receive a certificate.
Online participants should expect to spend at least 8-12 hours per week reading and preparing assignments and tests for each course. Participants who successfully complete six of the topics required of the Advanced Paralegal Course will earn up to 27 CEU's, and will receive a Certificate of Completion from the college or university with which they have registered.
CLS provided ongoing administrative and technical support for all students.
Review the Online Advanced Paralegal Course and Topic syllabi to learn more.
CLS by BARBRI features in a text-only format the same Advanced Paralegal Certificate Course that is offered online at colleges and universities nationwide. Student is required to complete six Advanced Paralegal Course topics to receive a certificate. You may begin this course at any time. All six topics must be completed within one year. Student must successfully complete the Core Requirements before they take the Advanced Paralegal Course. Up to three Advanced Paralegal Course topics may be taken during a six-month period and Advanced Paralegal Course topics do not have to be taken in any particular order.
Participants who successfully complete six of the topics required of the Advanced Paralegal Course will earn up to 27 CEU's, and will receive a Certificate of Completion from the college or university with which they have registered.
Required book purchases for the Advanced Paralegal Course in the text-only format will vary by topic. Required book purchases for the Advanced Paralegal Course will vary by topic. To view the course syllabus, please click here. Contact CLS by BARBRI at 1-800-522-7737 to order books.
Course details
Learning outcomes
Are you a paralegal looking to stand out in a competitive field, increase your earning potential and grow your career? Our advanced paralegal training is your way to gain skills and competency, and to make critical contributions within the legal field and your organization.
Watch this video to hear students share their CLS experience!
Career outlook
The U.S. Bureau of Labor Statistics projects the number of paralegals to increase 10% through 2029. A career as a paralegal could offer you an opportunity to work in a variety of industries and increase you earning potential. Learn more.
Frequently asked questions
Do I need a High School Diploma or GED to take CLS courses?
CLS courses are designed for adult students and are taught on a college level. Minimum requirements to take any of our courses are a high school diploma or GED, and to be 18 years of age prior to enrollment.
Can I get financial aid?
Traditional financial aid (Pell grants, Stafford Loans, etc.) usually do not apply to these courses due to their continuing education status. Please view our Payment Options information to explore possible options.
Is the Paralegal Certificate Course© offered by The Center for Legal Studies approved by the American Bar Association?
No. In our opinion, there is no need to seek the approval of the American Bar Association ("ABA") for any paralegal course of study. Our opinion is apparently shared by the vast majority of paralegal programs, since most paralegal programs are not ABA-approved. The ABA is a voluntary association of lawyers and, recognizing this, only about half of all practicing lawyers are members of the ABA. Not even all law schools have sought ABA approval. In our three decades of experience in training and educating paralegals, we have never had one of our graduates contact us and tell us that he or she was not interviewed or employed as a paralegal by a lawyer or law firm because he or she graduated from our course rather than an ABA-approved course. Our course is sponsored by well-known academic institutions, which are held in high national esteem. So most students actually prefer a Paralegal Certificate from a nationally known and respected school like the University of Arizona or Auburn University rather than from a private, proprietary "Paralegal Institute" which may have paid a large sum of money to receive ABA approval. We have found that our lack of ABA approval has not impacted the job opportunities of our graduates.
Request more information
Are you interested in learning more about the Advanced Paralegal Certificate Course? Complete this contact form to receive emails and text messages from CLS. You'll also be able to set up a personalized consultation with one of our Enrollment Counselors who can answer all your question and recommend the best course for you.
You'll receive updates on:
How CLS courses work
Paralegal career growth and outlook
Course pricing, payment options and promotions
Exclusive webinars, events and more!
I had a great experience with CLS. Well-organized content, accessible instructors, engaging coursework. Overall a great experience.

— Adam S.
CLS allowed me to get my certificate from the comfort of my own home and I loved that I could choose which main university the certificate would be coming from as well. Thank you for the positive experience!

— Anna I.
I was very impressed with the course content, knowledge and availability of the professor and pace of the course. Definitely recommend CLS!

— Jodi B.
The feedback from the online instructors and the CLS administrative staff was excellent! This was one of the most important factors for me since it is an online program. The online element of the CLS program is convenient, efficient and, to an certain extent, personalized to fit anyone's particular needs.

— Josh M.
I enjoyed the CLS program because it was flexible, practical, and educational. All objectives were clearly laid out each week and I learned so much from all the reading and assignments. You work hard for your grades and it definitely pays off.

— Melanie R.
The online courses are great and convenient. They are perfect for someone working part or full-time.

— Brian H.
Watch our recent informational webinar video recording
What you'll learn:
How the online course works
Instructor and peer/student interactions
Career growth and earning potential
Our accredited college and university partners
Course pricing and payment options
Required materials and textbooks