eDiscovery for Paralegals
Enter the eDiscovery field with in-demand legal knowledge and skills.
Flexible 100% online class
24/7 course accessibility
Complete in just 7 weeks
Endorsed by ACEDS, the gold standard in eDiscovery training and education
More Information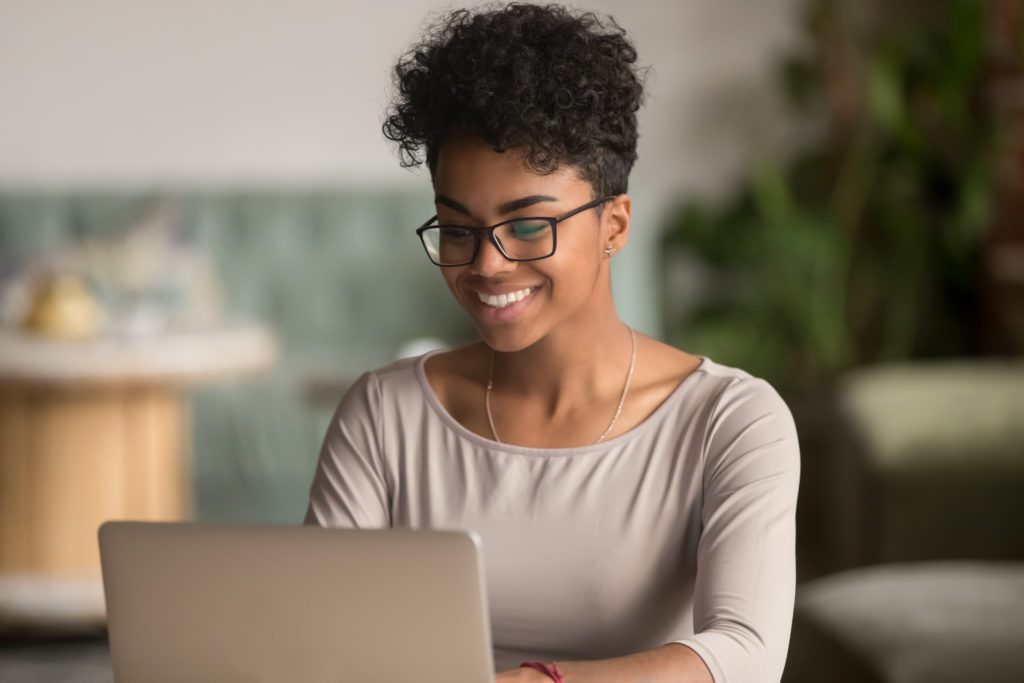 Make your mark where it's most in demand
eDiscovery is a critical process in the litigation arena, and the need for discovery expertise is only growing in demand. With your paralegal certificate in hand or a year of legal experience under your belt, you're poised to learn more advanced approaches to eDiscovery to conduct effective and efficient discovery activities.
The eDiscovery for Paralegals Course is an introductory course for people entering the eDiscovery field, as well as professionals wanting to broaden their knowledge of the eDiscovery process. This 7-week course covers the entire eDiscovery process, from preparation to collection to review of Electronically Stored Information (ESI).
View our recorded webinar
Find out about the coursework, learning outcomes and get answers to frequently asked questions
eDiscovery for Paralegals Informational Video– This session was recorded on September 15, 2021 and may mention timely information. Our courses are open enrollment and start every 8 weeks.
Class format
Flexible, affordable continuing legal education
For over 40 years, CLS by BARBRI has provided students with flexible and effective legal education through a variety of formats catered to bust professionals. All formats are designed and updated to remain on pace with the current industry, and are taught by working professionals. The eDiscovery for Paralegals Course is offered 100% online, so you can complete your coursework around your schedule supported by regular instructor and peer involvement.
Our asynchronous virtual classroom format allows busy students to learn anytime, anywhere.
The easy to use and interactive platform offers 24/7 course access aided by video and printed tutorials available. Discussion forums and a built-in email tool facilitate communication with your instructor and peers​​.  
Review the course materials as many times as necessary for full retention of the information and complete weekly assignments to help you stay on track​​. 
We offer 6 sessions per year, starting every 8 weeks
24/7 course access

Once registered, your password and access information will be sent via email prior to the start of class. 

Student support

CLS provides ongoing administrative and technical support for all students. 

The required text is an e-book included in your course fee. You will access the book from your course home page
Review the Online eDiscovery for Paralegals Course Syllabus  to learn more.

About University of California, Santa Cruz Silicon Valley Extension
UCSC Silicon Valley Extension is the professional education arm of UC Santa Cruz, an accredited institution that provides mentored instruction with industry experts. Our students gain practical, high-demand skills for job readiness in technology, business, bioscience, diversity equity inclusion, education, and design, while earning university credit, professional units, badges, and certificates.
Gain the competitive edge as a paralegal
Learning outcomes
Legal projects involving technology-assisted review are more common than not, making the role of paralegals with discovery expertise increasingly vital. Throughout the 17 online modules and tests, you will progress through the basics of eDiscovery preparation, best practices for ESI collection, and finally, the review process. The course is supplemented with a comprehensive textbook that covers most relevant topics for everything you need to know about eDiscovery in the legal field.
Career outlook
There is no shortage of need for skilled and educated paralegal professionals in eDiscovery and other facets of the law. In fact, the demand for paralegals is one of the fastest growing in the country. That's why it's important for you to stand out and broaden your knowledge. Learn more.
Frequently asked questions
Do I need a High School Diploma or GED to take CLS courses?
CLS courses are designed for adult students and are taught on a college level. Minimum requirements to take any of our courses is a high school diploma or GED, and to be 18 years of age prior to enrollment.
Can I get financial aid?
Traditional financial aid (Pell grants, Stafford Loans, etc.) usually do not apply to these courses due to their continuing education status. Please view our Payment Options information to explore possible options.
Request more information
Are you interested in learning more about the eDiscovery for Paralegals Course? Complete this contact form to receive emails and text messages from CLS. You'll also be able to set up a personalized consultation with one of our Enrollment Counselors who can answer all your question and recommend the best course for you.
You'll receive updates on:
How CLS courses work
Paralegal career growth and outlook
Course pricing, payment options and promotions
Exclusive webinars, events and more!
I had a great experience with CLS. Well-organized content, accessible instructors, engaging coursework. Overall a great experience.

— Adam S.
CLS allowed me to get my certificate from the comfort of my own home and I loved that I could choose which main university the certificate would be coming from as well. Thank you for the positive experience!

— Anna I.
I was very impressed with the course content, knowledge and availability of the professor and pace of the course. Definitely recommend CLS!

— Jodi B.
The feedback from the online instructors and the CLS administrative staff was excellent! This was one of the most important factors for me since it is an online program. The online element of the CLS program is convenient, efficient and, to an certain extent, personalized to fit anyone's particular needs.

— Josh M.
I enjoyed the CLS program because it was flexible, practical, and educational. All objectives were clearly laid out each week and I learned so much from all the reading and assignments. You work hard for your grades and it definitely pays off.

— Melanie R.
The online courses are great and convenient. They are perfect for someone working part or full-time.

— Brian H.